Jan. 19th Meeting with Keith Elder – Building an English-based Rules Engine Using .NET and IronRuby
Abstract: In this session we will explore writing an English-based rules engine that allows developers to create domain-specific rules for an application that can be easily understood by anyone. We will use a combination of C# and the DLR (dynamic language runtime) with IronRuby on the .NET platform to create a way to write, manage, and process rules for an application.
Time: 7:00 PM (6:30 PM food starts)

Deloitte Hattiesburg
5912 U S HIGHWAY 49 SUITE H1
HATTIESBURG, MS 39401-7584
Map: http://bit.ly/eDXYij
Deloitte's entrance is an outside facing door to the right of Cloverleaf Mall's food court.

About Keith Elder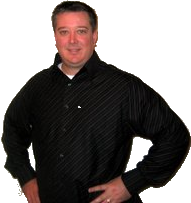 Keith Elder is the co-host of the popular online technology podcast Deep Fried Bytes. He is also a Director of Software Engineering at Quicken Loans, the nation's largest online mortgage lender based in Detroit, MI and is the founder of the Hattiesburg, MS .Net User Group called Hub City NUG. Keith is an experienced technologist, systems administrator, software engineer, speaker, trainer and all around geek.
As an experienced educator, trainer and speaker he has logged thousands of hours in front of the classroom teaching students of varying ages from the 6th grade to the college level. He has trained countless developers from various business sectors ranging from top auto manufactures, fortune 500 companies and Universities.
As a Microsoft MVP he speaks throughout the United States at major technical conferences, Code Camps, and .Net User Groups. Keith's ability to explain complex topics with a friendly common sense southern attitude make him a highly regarded speaker at technical conferences. You can read more about Keith's interests, hobbies, rants and raves on his blog at http://keithelder.net/.

Prizes and Free Food
We will have a raffle for door prizes after the presentation. Food will be served for those attending this event. Please arrive early starting at 6:30PM to eat.
Find/Follow/Feed/Mail List